Travel Trade Gazette (TTG) is launching a "Holiday ToHelp Out" initiative to kick-start the travel industry and drive consumers through the doors of travel agents.
Global Independent Travel Centre, is a local family run Travel Agent for Clevedon, Winscombe and surrounding areas of Somerset including Weston-super-Mare and Portishead and is proud to be a part of this national campaign.  Please find below a copy of the official press release from TTG.
Holiday To Help Out
Consumers urged to "don't just dream, book" a trip with their travel agent using a raft of discounts designed to breath life into a stagnant sector hit by Covid-19
Wanderlusters across the country are being urged to turn their armchair dreaming into reality by taking advantage of a host of discounts and special offers launched as part of the new Holiday To Help Out campaign.
Designed to simultaneously inspire travellers facing one of the darkest times of the year and inject vital support totravel businesses put on pause during the crisis through no fault of their own, Holiday To Help Out will see companies release a raft of special discounts during the week of 2-8 November.
The campaign is predominantly designed to drive business to those smaller, local travel agency businesses and homeworkers who may be finding it even harder to keep their head above water while the crisis continues.
Consumers need only quote the holiday company name and that it's a Holiday To Help Out offer when booking with their agent; likewise, agents will be promoting these offers across all their platforms – whether it be shop window, social media profiles, newsletters, or whatever their preferred channel.
Suppliers taking part in the scheme range from Celebrity Cruises and easyJet Holidays to Intrepid and Riviera Travel.
The idea is to drive as many bookings as possible during that week through travel agents.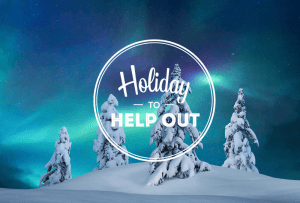 Sophie Griffiths, editor of Travel Trade Gazette (TTG), said: "This industry has consistently been let down by the powers that be in Westminster so we decided to take matters into our own hands to shine some positivity on travel and try and kick-start the market by driving customers through agents' doors.
"Inspired by the chancellor's Eat Out To Help Out scheme, we hope the Holiday To Help Out initiative will create similar excitement about travel and prompt customers to go and talk to their local travel agent about booking the holiday of their dreams."
During the crisis, many agents have turned to offering Zoom consultations, and have always been there for clients to make phone bookings, or deal purely on email if the client wishes, ensuring this is a viable way of travel consulting during these times.
Where their shops are still open, the proper measures have been followed, meaning their agencies are still a welcome place – many even offering appointments to monitor the number of people in-store.
"We hope that this campaign will really create business opportunities for thousands of travel agents – professionals who know exactly where customers can travel to under varying restrictions; for example, there is no reason people cannot enjoy some winter sun in Cyprus, provided they can get a private Covid-19 test; agents will be there every step of the way for clients – as they always have been," said Griffiths. "Holiday To Help Out will give everyone something to look forward to."
Holiday To Help Out is part of the wider industry #SaveTravel campaign undertaken by TTG but supported across the industry, including a letter signed by more than 11,000 people and taken to parliament.
Visit here to find out more about the scheme – https://www.ttgmedia.com/news/holiday-to-help-out-launched-to-kick-start-the-industry-25564
Visit holidaytohelpout.com to find out more.
-ENDS-
Editor's notes:
Contact
TTG editor Sophie Griffiths: 020 3714 4117, sgriffiths@ttgmedia.com
TTG group editor Pippa Jacks: 020 3714 4117, pjacks@ttgmedia.com
 
NOTES
Abta warned in August that 90,000 jobs in the outbound travel sector have already been lost or are at risk. 96% of Abta members said a second economic shutdown would have a serious or critical impact on their ability to survive the crisis. However, 40% of Abta members say they believe travel can return to 2019 levels by 2022 if they get the right support from the government.
For more on the #SaveTravel campaign, see savetravel.co.ukTTG Media (Travel Trade Gazette) is the UK's oldest travel trade publication, established in 1953.
Supporting quote:
Lisa Weakley, Managing Director for Global Independent Travel Centre, Somerset:
"At the beginning of 2020 we celebrated 10 successful years in business and hosted a busy holiday show to mark the occasion. Over the years, Global Independent Travel Centre has grown into a reputable local agent for Clevedon, Winscombe and the surrounding areas of North Somerset. The impact of Covid 19 has had significant consequences on the travel industry and we are by no way exempt from that.  This year has been the most challenging of my 20 year travel agency career".
"Nobody can predict the future, but we would like to reassure the public that Global Independent Travel Centre is ABTA bonded, the overseas holidays we sell are ATOL protected and that we are here for them. There will be some amazing holiday deals and discounts made available between 2-8 November, so we are hoping that if people are thinking of booking a holiday but haven't had the confidence, now could be the time to do so – and that they consider their local high street travel agency to make the booking for them."
Global Independedent Travel Centre is offering an appointment service, or you can telephone, e-mail or contact the agency through facebook."
Global Independent Travel Centre HQ
2-4 Old Street
Clevedon, North Somerset
BS21 6ND
Tel: 01275 774 886