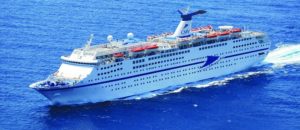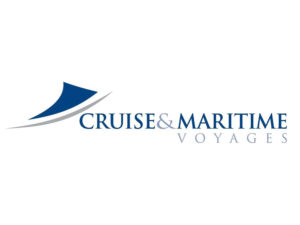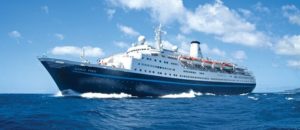 Copy provided by Cruise & Maritime, September 2018.
A special article written for our customers with details and descriptions of 2019 itineraries! Which cruise might you choose?
Cruise & Maritime Voyages
Cruise & Maritime Voyages is Britain's leading independent cruise line and 2018 heralds their 9th year of operating no-fly cruises, specialising in regional sailings from 14 UK and Irish ports. What better way to start your cruise holiday, than from your local cruise ports of Bristol Avonmouth and Bristol Portbury
Cruise & Maritime Voyages (CMV) have the most exciting cruise programme yet from Bristol, which offers not only one but TWO traditional cruise liners to choose from; Marco Polo and Magellan through until Spring 2020.
Compare their fares together with what's included, and you'll appreciate the outstanding value CMV cruises represent. Cabin accommodation, full board cuisine, afternoon teas, daytime activities, evening entertainment and full use of the onboard leisure facilities are all included in the fare.
They say good things come in small packages. A voyage on one of CMV's smaller ships offers a more leisurely, home from home style of cruising experience and they are accessible to a much wider choice of interesting and more remote ports of call.
CMV's expert team understand how important and exciting the prospect of visiting a new destination can be so they have carefully handpicked optional shore excursion experiences, so you can make the most of your time ashore.
CMV's summer cruises have been a sell-out but with many cruisers still seeking to get away this Autumn, they have the perfect solution on the magnificent Magellan sailings from Bristol Portbury.  Discover the delights of the Mediterranean Odyssey on the 22nd September 2018 where you'll be tempted with shopping bargains, or choose to simply relax, enjoy the local cuisine, and let the world go by. This cruise is accompanied by a Carry On! A Diamond Jubilee Celebration theme where you jump aboard for a naughty but nice 60th-anniversary tribute to the much-loved Carry On films. The last few cabins are available with prices from £799pp.
Escape the winter months in 2020 by heading south in search of African adventures on a 78-night voyage that includes South Africa, Kenya, Seychelles, Mauritius, Reunion, Maldives, Sri Lanka, Goa, India, Oman, Egypt, Jordan, the Holy Land and the Mediterranean. Sailing onboard Marco Polo from Bristol Avonmouth on 6 January 2020 the fare includes CMV's current 'Buy one get one free 'offer and is available from £6759pp.
A popular bucket list dream is witnessing the atmospheric display of green and pink light dancing across the night sky, the truly spectacular Aurora Borealis simply known as the "northern lights". Departing from Bristol Avonmouth on the 17th March 2019 join an exciting voyage on Marco Polo to Norway, venture into the Arctic Circle and discover dynamic landscapes as you travel in search of the Northern Lights and, if atmospheric conditions are right, you will have the chance to witness this truly amazing phenomenon. Prices from £1259pp.
If you are new to cruising with CMV and want to sample the delights of life onboard enjoying delicious full board cuisine and stylish evening entertainment, why not celebrate the Festive Season this year on a three-night party cruise to Dublin departing Bristol Avonmouth on the 16th December 2018. Complimenting your time on board the elegant Marco Polo is an overnight stay in vibrant Dublin with a chance to take in its sights and sounds and pick-up some last-minute Christmas gifts. Prices from £199pp.
With many exciting itineraries available from Bristol tailoring to a range of tastes and budgets why not speak to Global Independent Travel for more information on how to book the cruise of a lifetime today!
The fares quoted are per person subject to availability and based on two adults sharing a twin inner cabin. For greater convenience CMV operate an automatic tipping system, so instead of worrying how much and when to tip, an amount of £7pp per night (£6pp per night on cruises of 16 nights or more) will be debited to the passenger's on-board account. Viewing of the Northern Lights is subject to atmospheric conditions. Cruise & Maritime Voyages are offered for sale in the UK by South Quay Travel & Leisure Ltd trading as Cruise & Maritime Voyages. ABTA V9945. Offers are applicable to new bookings and can be withdrawn at any time.