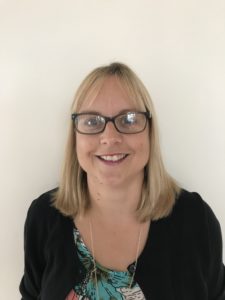 This isn't any Charles Dickens novel, but rather a bite-size piece about me! How I got here, what I do and what travel might look like in years to come!
My past
My interest in travel started when I was 14 and wanted to work as a kids rep. How naive I was! I did go on to gain a Tourism Studies degree though. Since then I have worked at the former Lunn Poly's HQ and other travel agents, including the global Flight Centre chain. I have also worked for Destination Bristol to market the city to tourists. A highlight was writing the Bristol guide for Easyjet's inflight magazine and working with Bristol Airport on joint campaigns. More recently I've been marketing local attractions including At-Bristol and Bristol Museums.
My holidays have taken me all over the world. In 2010, I was fortunate to spend time travelling Australia, New Zealand, Tasmania, Singapore and Thailand. I've also been to Florida, New York, Mexico, Egypt. I've Skied, I've Cruised and I've honeymooned in the Seychelles and gone on Safari in Kenya.
My favourite motto is "Live your dreams, don't dream your life".
Our present
Since Summer 2017, I've been supporting Global Independent Travel Centre with marketing activity.  This is a role I fit in around my museum work and family life, often working late into the evenings when the kids are in bed. I bumped into Lisa whilst we were touring St Micheal's Hospital, both of us almost 9 months pregnant with our first child.  The rest, they say, is history!
I work on average about 10-12 hours a month, primarily researching and pulling copy together for the monthly Global Traveller e-newsletter. For this we use a tailor-made Mailchimp template. If you haven't yet signed up, please do so via our website  – you'll receive fabulous holiday offers, travel tips, blogs, competitions and more!
I also help with event promotions such as the new Holiday Show (see back page!), proofing the design of marketing materials, copy writing, such as a piece to the Weston Mercury and some social media activity. We work together with our suppliers for sponsorship and develop marketing packages. An example being the placement of adverts in this brochure.
One of our recent behind the scenes challenges was the data protection regulations that came into effect in May 2018.  As a small family business, we had to adapt our website and write to customers asking them to opt into our communications. Unfortunately those that didn't had to be removed from our database.
Our best marketing however, comes from you, our customers! A simple share of a facebook post, writing a website review about your holiday, forwarding our newsletter to someone, telling your friends and family about us via our loyalty scheme .. these little actions really do help our business grow.
Your future
Moving forward here are five travel predictions for the next 10 years. Some realistic, some a bit unbelievable, but all very possible!
Wellness travel is on the rise with trips globally up 20% since 2015. Fancy a yoga retreat?
Showers in hotel rooms could use sound to agitate dirt from your body… Thanks but Ill decide when I'm clean!
A lunar hotel could be built on the moon with the help of 3D printers… I'm waiting for the day when I market a trip to space! How out of the world would that be!
Sub-aquatic hotels and underwater tourism will become more mainstream… Now this would be on my bucket list!
Up to 10% of people could be renting out their homes to travellers with 'social travel' on the rise. Airbnb might just be the start… Let's just hope locals and  tourists come together respectfully.
In a digital age, tourism marketing just gets more and more interesting!