I hope you are well and are keeping yourself and your family safe.  At a time when we are all in Lockdown unable to travel, I had an idea about transferring you around the world from your homes.
There's a saying that goes "Live your Dreams, Don't Dream your Life" and it's been a little motto of mine for some time.
But right now, it's hard to live our dreams.  We are though faced with lots of time for reflection.  Family, friends and loved ones are right at the top of my priority list.  A new car, expensive make-up and latest gadgets have dropped off altogether. And somewhere in between there's a strong desire to travel and explore, seek out new adventures, experience different cultures, carry out more acts of kindness, read books and to slow down and have more 'me' time.  One thing Lockdown has taught us is that life is precious. Life is for living.  Going forward I'll be collecting moments – not things.
Join me as I take you on a journey around the globe from the comfort of your sofa!  We've pulled together recommended lists of virtual travel tours, books and films exploring faraway places.  Let your imagination drift to happier future days and start planning for tomorrow as we bring the world that little bit closer to you in these strange times.
Latest Virtual Travel Tours
Looking for some escapism during Lockdown? We've picked six free Virtual Reality Globetrotting experiences just for you! From a Live Safari to the Taj Mahal, I guarantee you'll learn some new facts too.
1.      See reindeer, ride huskies, hunt the northern Lights and take a virtual Ice Hotel tour with Lights over Lapland, Sweden
2.      The Egyptian Tourist Board very recently invited the world into the 5,000-year-old tomb of Queen Meresankh III, Egypt
3.      Go on Live Safari in South Africa with WildEarth and National Geographic. An educational experience kids will love too, available via Facebook.
4.      Take a guided stroll around Central Park, New York
5.      Experience an archaeological tour of the Grand Canyon, Arizona
6.      Explore one of the most spectacular buildings in the world, that of the Taj Mahal, India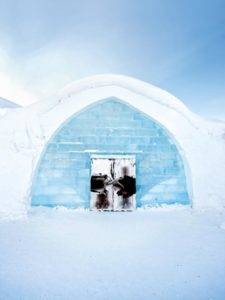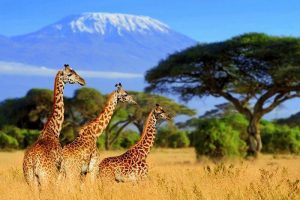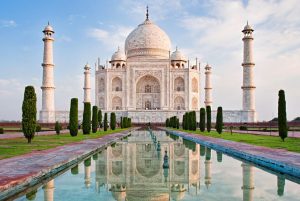 There are plenty more like these being launched every day, so have a little online search and see what you can find. From worldwide Zoos and theme parks, to theatres, museums, iconic landmarks, national parks and adrenaline pumping experiences.  There will be something to interest both adults and kids and broaden your horizons.
10 Top Travel Books
Books have long been a way to transport ourselves to some of the world's most fascinating destinations.  They have the ability to reach out to new and unexplored places.  Here's a selection of 10 travel themed books we think you might find hard to put down.
1.      Down Under – Travels in a sunburned country, by Bill Bryson
2.      Fear and loathing in Las Vegas: a Savage Journey to the heart of the American Dream, by Hunter S. Thompson
3.      More Ketchup than Salsa, by Joe Cawley
4.      Under the Tuscan Sun, by Frances Mayes
5.      Driving over Lemons, by Chris Stewart (the ex-Genesis drummer!)
6.      The Beach, by Alex Garland
7.      Eat, Pray, Love, by Elizabeth Gilbert
8.      Welcome to the Goddamn Ice Cube, by Blair Braverman
9.      Along the Ganges, by Ilija Trowjanow
10.  Lands of Lost Borders: A Journey on the Silk Road, by Kate Harris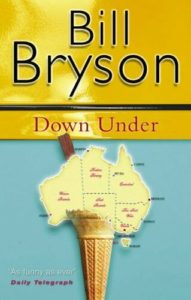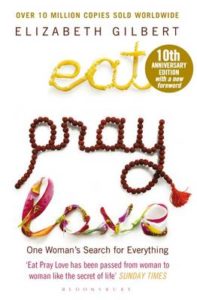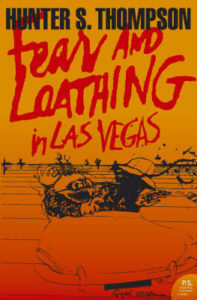 10 Destination Based Films
A good film often draws you to unfamiliar locations across the globe, with a new desire to discover and explore. We've researched 10 favourites.
1.      Out of Africa – It's an old one but this Oscar winning film, set in Kenya, is well worth a watch
2.      Wild – An adaptation of Cheryl Strayed's travel memoir about trekking the Pacific Crest Trail and putting a life back together after it all falls apart.
3.      The Bucket List – a heart-warming story filmed in Egypt, India, China, Tanzania, France and the United States.
4.      Mamma Mia – This uplifting ABBA musical was filmed on the Pelion Peninsula. The little white washed church and beautiful beaches have since inspired many to visit the Greek Islands and to marry abroad.
5.      Tracks – a true story about a woman who walks across Australia with four camels and her pet dog
6.      Hobbit and Lord of the Rings – now is the perfect time to catch up on the trilogy and be taken back by the stunning natural beauty of New Zealand in which the films are set.
7.      The Art of Travel – a story about taking risks and trying something new!
8.      Into the Wild – one of the most inspiring true stories of a man who left everything behind to go on a life-changing adventure.
9.      The Best Exotic Marigold Hotel – the release of this film saw a revival in India as a holiday destination.
10.  Midnight in Paris – this film paints Paris in a whole new magical light for a new audience.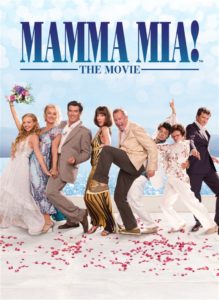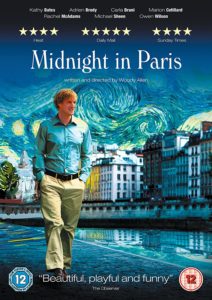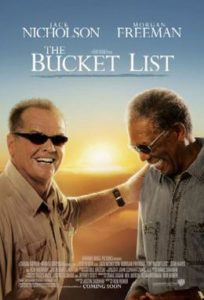 We hope you enjoyed exploring these destinations from afar and we would of course love to help you make a trip in person one day.  Perhaps you have some of your own favourite travel books and films you could share with us? Get in touch via our facebook pages or add your reviews to our website for others to see.
Here at Global Independent Travel Centre, we are 'with you every step of the way'…and today that has never been so true!
Whilst our Winscombe and Clevedon doors might not actually be open, we still have colleagues working remotely to assist you with your travel enquiries and we are beginning to get some requests through for late 2020 and 2021. In fact, as we do our research we are uncovering some unique travel offers at amazing value.
When the time is right we will be ready and waiting to give you our global experience once again!
For now, stay safe, stay at home and dream big!