Clevedon Travel Agent named one of the best in the British Isles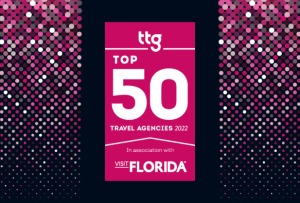 Global Independent Travel has been named as one of the best in the UK & Ireland.
Global Independent Travel earned a place in the TTG Top 50 Travel Agencies 2022: an annual power-list of the nation's best agents by industry bible, Travel Trade Gazette.
TTG group editor Pippa Jacks said: "Now in its seventh year, our TTG Top 50 Travel Agencies initiative sees us tour the length and breadth of the UK and Ireland to find those travel agents who have worked smartest, provided the best customer service, and done most to contribute to a fairer travel industry, in the last 12 months."
"Travel agents have come through the most challenging two years in the industry's history, but by offering expert advice and support to customers throughout the pandemic, our Top 50 winners have all won new clients and are looking ahead to a bright future."
Global Independent Travel was visited by TTG to conduct a thorough assessment of customer service, expertise, innovation, and commitment to creating a great place to work and operating more sustainably.
Lisa Weakley, Managing Director of Global Independent Travel says 'Were a small Independent Travel agent who work so hard. So winning this award was an amazing achievement for us and was so unexpected. And at such a tough time during the Covid -crisis. Top 50 felt like a real light at the end of the tunnel'
The TTG Top 50 ceremony took place at The Vox in Birmingham on Thursday 24 March, with almost 450 of the UK and Ireland's top travel agents and supplier-partners in attendance, with entertainment from Brit Award-winning singer Will Young.
Find more about TTG's Top 50 Travel Agencies initiative, see ttgtop50.com #ttgtop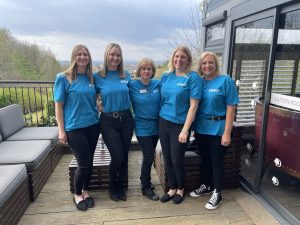 Left to Right 
Laura, Lisa, Sheila, Laura P, Helen
Contact:
TTG group editor Pippa Jacks: pjacks@ttgmedia.com
TTG Media managing director Daniel Pearce: 07941 257842, dpearce@ttgmedia.com
Global Independent Travel, 2 The Triangle Clevedon BS21 6ND TEL 01275 774886
Notes:
Travel Trade Gazette is the UK & Ireland's leading travel industry magazine, publishing since 1953. TTG's annual Top 50 Travel Agencies list is formed of: the best three high street stores from each of 12 regions, and the best two nationwide agencies in each of eight nationwide categories. The shortlisting stage was undertaken in November 2021 by a panel of 50 travel suppliers including airlines, tour operators and car hire providers, who rated hopeful agencies according to their business performance, customer service and expertise. To decide which shortlisted agencies made it into the Top 50 list, a TTG journalist visited or interviewed each shortlisted agency in February 2022 to carry out an assessment.